The Webcomic Show - T-shirt, Art and Batman
Hi Everybody! Just wanted to thank Brandon and Colin Oliver for their awesome twxxd.com tshirt. And Mark Stokes for his beautifull artwork of Goober, Cindy and Zombieboy. I also watched The Dark Knight and gave my very short impression of the movie.

http://www.gooberandcindy.com
http://www.gooberandcindy.com/interviews
http://www.twxxd.com
http://www.zombieboycomics.com

The Dark Knight rises
I can't wait till we can watch this movie. Soon.
Cactapus
Al long time ago in the galaxy of the twitters Jon Esparza of @JonsCrazyTweet and http://jonscrazystuff.blogspot.com asked me if I wanted to partake in the #CrazyCartoonExperiment. Because of the "No deadline" I accepted. And it took me forever to finish with everything going on.
The Experiment was given via twitter: Your mission, should you accept, is to draw a Helium-Filled Dog Floating Precariously Close To A Cactus!
Here it is. Hope you guys like it. :)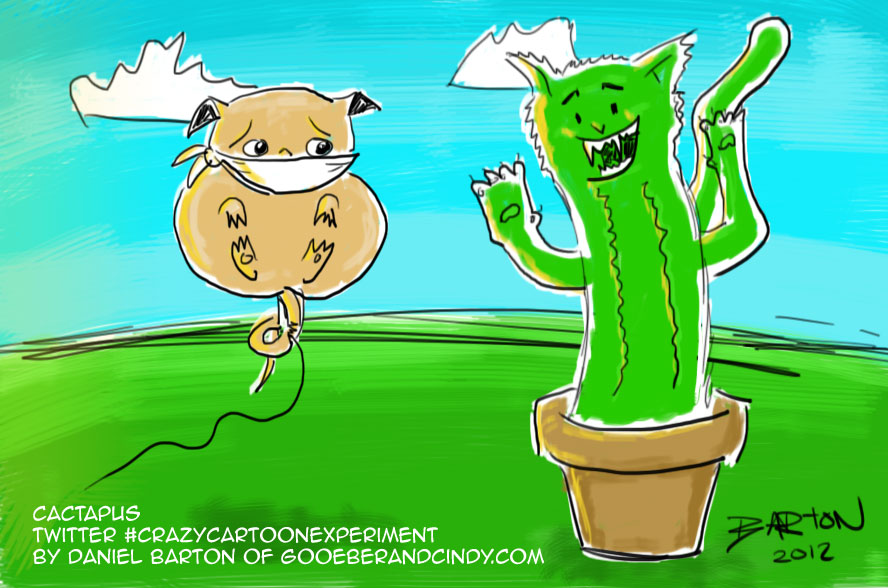 The Webcomic Show - Mark Stokes interview
Free membership
Click herehere